"I only write when I'm inspired, and I see to it that I'm inspired by 9 AM every morning."
~ Peter DeVries
Hi. I'm Kristin and this is Journaling Saves. I'm so glad you found us.
Do you know why you get out of bed in the morning? I do.
I want to put pen to paper daily and create high quality content to help you do the same. I want to show you how to leverage your own brilliance in building the life and relationships you've always wanted, and the creativity you deserve.
That, my friends, is a mission statement.
Journaling Saves was born more than a decade ago, on January 1, 2008. Since then, the site has grown in scope and depth, with more original articles, eBooks, podcasts, videos, workshops, and newsletters. I create everything you encounter on this site unless expressly credited otherwise. During this growth, the site's mission has never wavered. My goal is still to guide you in enriching your journaling practice or beginning a new one.
I believe journaling is one of the most powerful tools in existence for personal development and creative growth. It has changed my life – and at times, saved it. I want you to harness that power to affect change in your own life.
Because although we've just met, I already like you. In fact, I think you're pretty fabulous.
Journaling my way is fast, easy, and remarkably eye-opening. I'll guide you through the process using straightforward lessons, actionable tips, and stimulating writing prompts – illustrated by my own personal experience.
What Can Journaling Do For You?
create a deeply satsifying and colorful life
connect with your true identity
improve your relationships
gain more energy and focus
eliminate bad habits
boost your creativity and dissolve writer's block
You don't have to consider yourself "creative" in order to grow tremendously through journaling. (Though I believe if you can make a sandwich you are, by definition, creative.) A daily practice is magical in its ability to shed light on your life, develop your insight, and connect you with your dreams.
You are already fabulous. And believe it or not,
you DO have enough time
you ARE creative enough
you're NOT doing it wrong!
What are my credentials?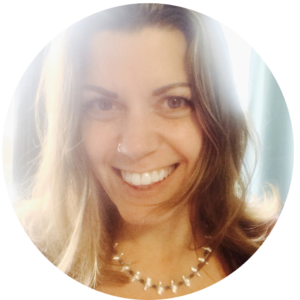 Well, I have a dusty old piece of paper that says I have a Bachelor's degree in Journalism from Boston University, so somebody thought I could write. I've also worked as a Web Content Developer, so somebody was willing to employ me to do precisely what I do here at Journaling Saves.
My real experience, however, comes from the daily practice of sitting at this desk and putting words on the page every morning. For 30 years and counting, I consistently journal for about an hour most days, whether or not I want to. And especially when I don't want to. I have kept a daily journal since I was 12 years old and have never flagged in my dedication to the craft.
I write by hand and have filled over 200 notebooks with the innards of my tumultuous brain. (That's a sampling of my journals in the header up there.) Some rough math bears out that I've spent at least 12,000 hours journaling and filled about 34,560 pages. If that doesn't qualify me to give you some free advice on the topic, well, you should read my post on overcoming perfectionism.
While the quality of my journaling is debatable, the quantity is undeniable. And as you'll hear me tell you repeatedly if you spend any time on this website, quantity is always our goal when it comes to journaling. You take care of the quantity, and the quality will take care of itself.
Believe me when I tell you that journaling does indeed save. I would love nothing more than for you to explore the free resources here at Journaling Saves and take them for a test drive. You don't have to go crazy and ingest everything to benefit. Just check out an article or two that catches your eye and get inspired to try journaling or deepen your current practice.
I love audience participation.
I'm always open to new ideas. Many of my articles and podcasts are in response to reader requests for assistance on a specific topic. If you don't find what you're looking for on the site, please drop me a line.
I am also interested in guest posts and interviews, whether you'd like to share your own wisdom with Journaling Saves or you'd like me to contribute to your publication. Use my contact form and a detailed subject line so I can find it in my deluge of email. I do my best to read every email I receive, even if it takes me a bit!
Thanks so much for coming. I'm so glad you're here and I'm excited for you to check out my labor of love that I've spent the past decade building for you. I look forward to sharing my time with you and hearing about your own adventures on the page.
Yours in journaling,