I love stationery. I love stationery in a way that defies explanation. As a result, I have tried dozens of different journals through the years, to varying degrees of success. After many journal trials and tribulations, I've found my life partner in Blueline Notebooks.
It's Just a Phase
I journal daily so I fill my journals in a about two months. (One time I filled one in two weeks, but I was on vacation for much of it with little else to do besides lie in the sun and eat fruit.) I've been motivated to write voluminously knowing the faster I fill my current journal, the sooner I get to pick out a new one. Not very zen, but there you have it.
One day I was cruising the University Bookstore, which has a mind-boggling selection of notebooks. I accidentally happened upon a misplaced Blueline A9 hardcover notebook. I promptly bought a case of them and never looked back. I've been using them exclusively for more than 15 years.
Below I will walk you through the features of these great notebooks, providing photos of the new blank version, as well as my personalized versions.

Why I Love Blueline Notebooks
How do I love thee, Blueline notebook? Let me count 8 ways:
1. Perfectly sized
The Blueline A9 is similar in size to the generic composition notebook, though slightly narrower. It has 192 pages, which means I can finish it in a manageable period of time without feeling like I'm dragging ancient history around with me. (Three months is about as long as I like to spend in one notebook.)
Its smaller size and light weight make it easy to stash into any bag I own and take with me anywhere. This is not true of the huge Claire Fontaine hardcover notebooks I favored for awhile. Those required a backpack or large messenger bag – almost like a laptop.
2. Highly personalizable
I love how easy it is to make these journals your own, given the clean black cover and blank spine. Here is one of my recent journals.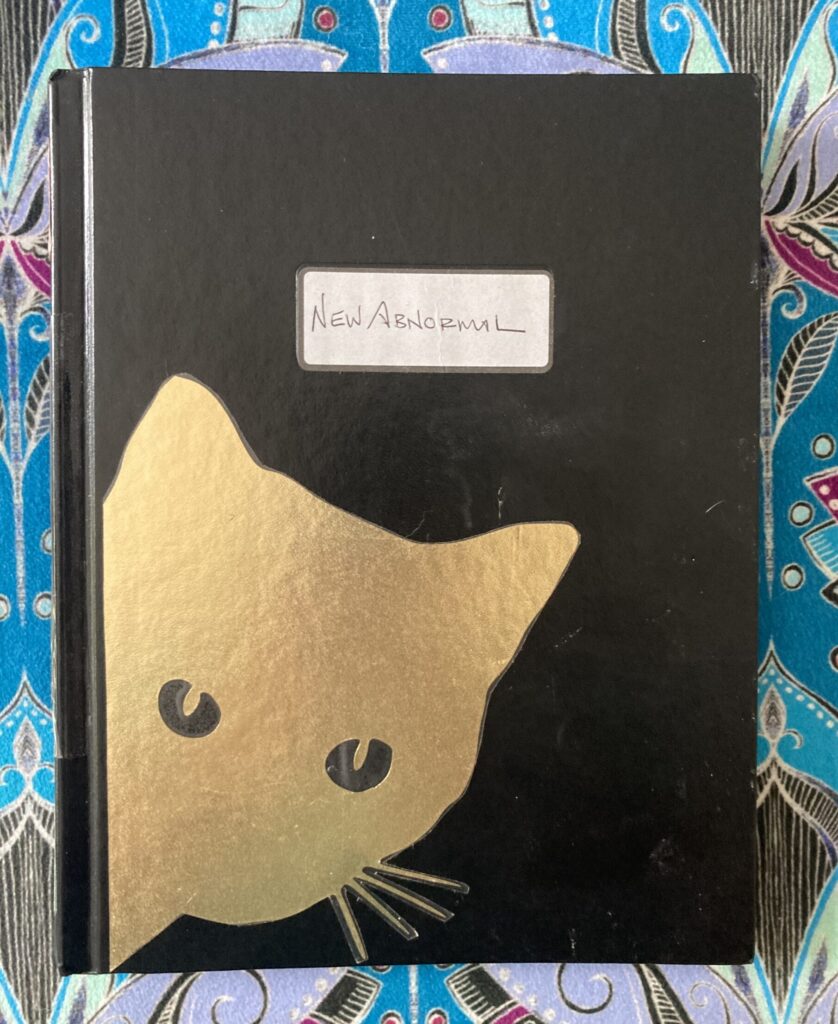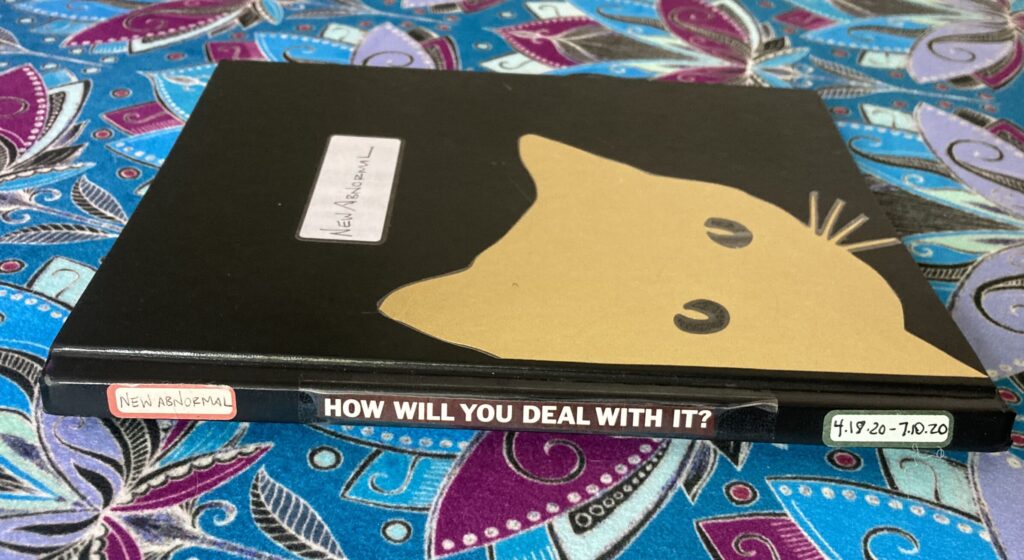 3. Reasonably priced
I buy these by the case, so I get a discount. But they're usually about $7 a piece on Amazon. Based on the high quality of these notebooks and the amount of enjoyment I get from them, I consider that a bargain.
4. It has an INDEX!!!
When it comes to archiving my journals, I'm so anal-retentive it's not even funny. The Blueline A9 has an index page that allows you to make a color-coded Table of Contents. It also includes a sheet of labels for the cover and spine, as well as – get this – color-coded tabs to mark off the content!
The Index has become my very favorite part of the journals, and it truly makes them personalized. I frequently use phrases cut out of magazines to make the table of contents – quotes and phrases that capture where I am at that time. I don't usually create the tabs until I'm done with the notebook, but I often make the TOC up as I go along.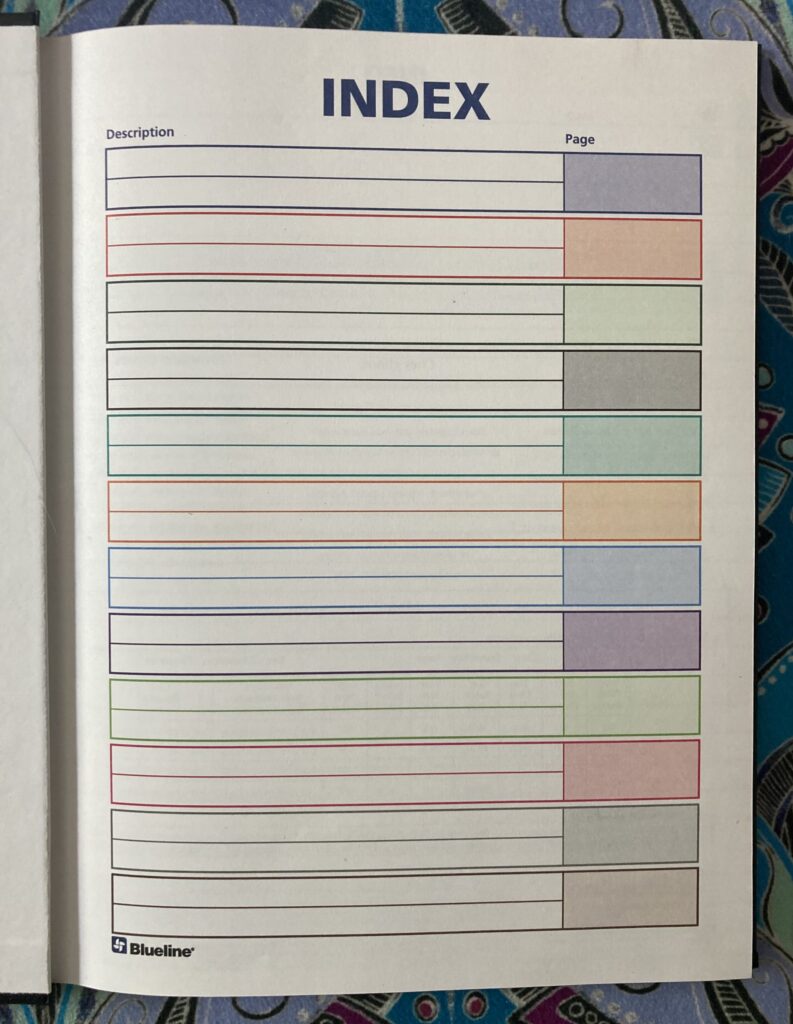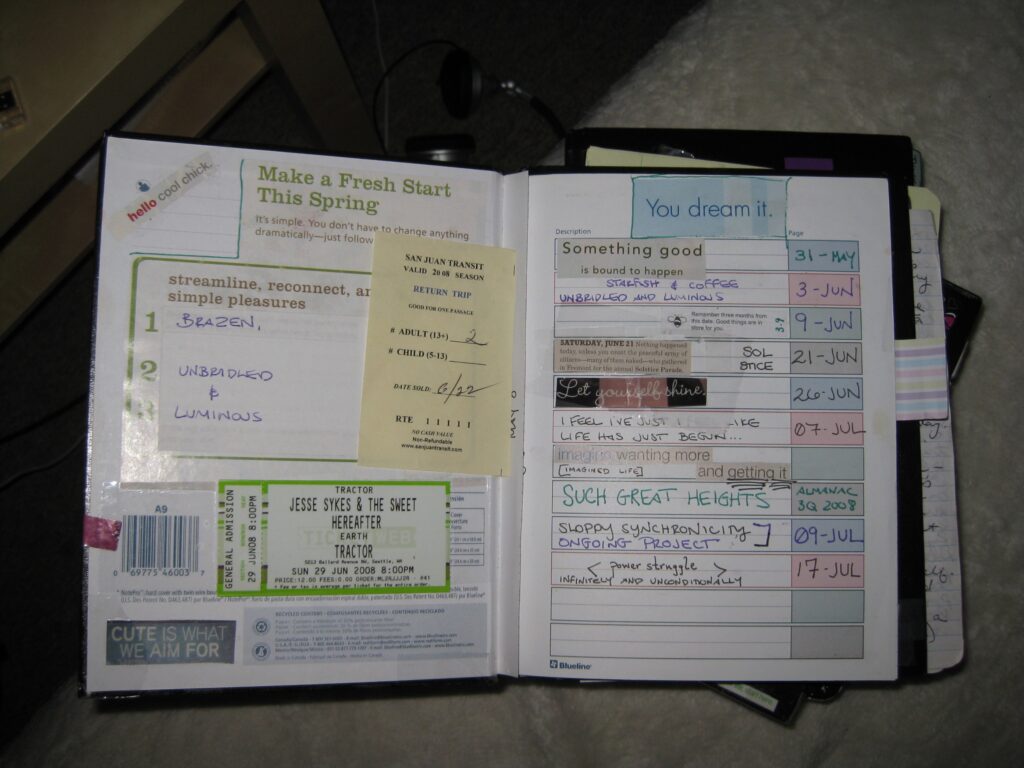 Here's a smattering of my indexes. I often index by date, but sometimes I use the page numbers:
5. Extremely durable
The binding is very well made; I've never had one of these notebooks even think about coming apart. Unlike many of my drugstore variety comp books.
The cover also takes a beating. I can attest to this as I dropped a notebook off my Vespa while riding 45 m.p.h. and it survived, with nary a scratch.
6. High quality paper
The paper used in the notebook is heavy and rich. My Pilot V7 Precise fine point pen ink doesn't bleed through. And the surface of the paper has a great toothy texture that makes it comfortable to write on and difficult to smudge. The paper is available lined, blank, or quad-ruled.
It has a margin but it's light and I prefer to just write through it and use the page edge-to-edge. You can leave the margin for notes or markers or just ignore it all together, depending on your preference.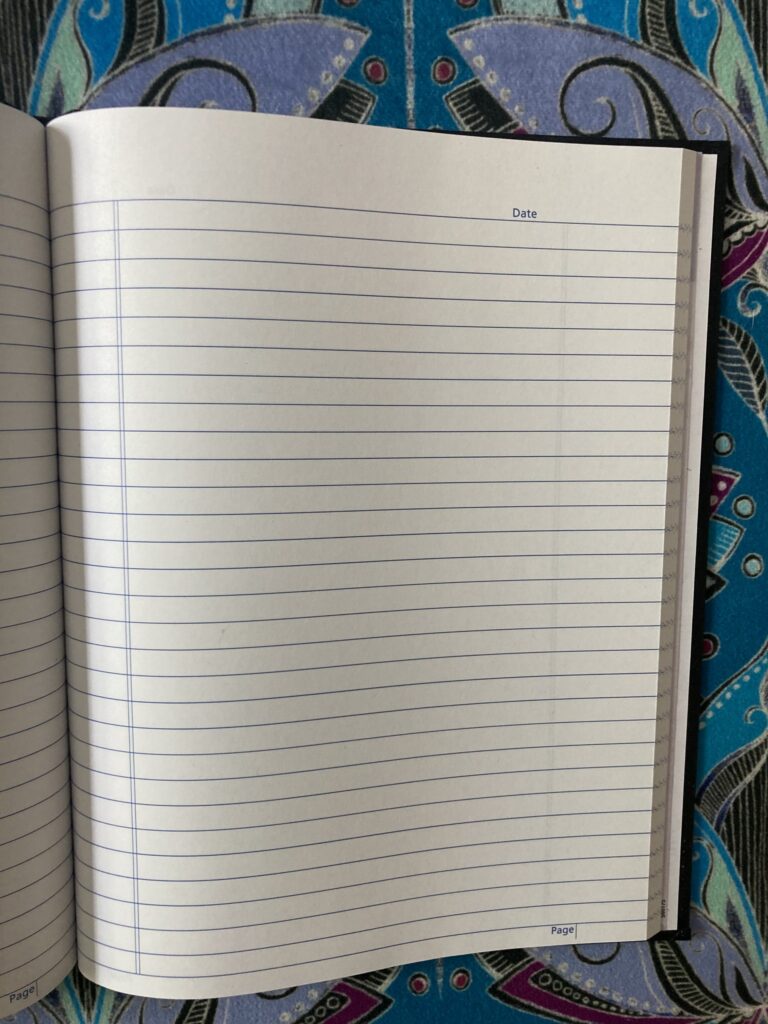 7. Archive-friendly
Each sheet in the notebook has a spot for the date and the page number. This comes in handy more often than I would have believed. It's cake to flip through if I'm looking for a specific date. And if you want to be super OCD, you can use the page numbers in your TOC as detailed above.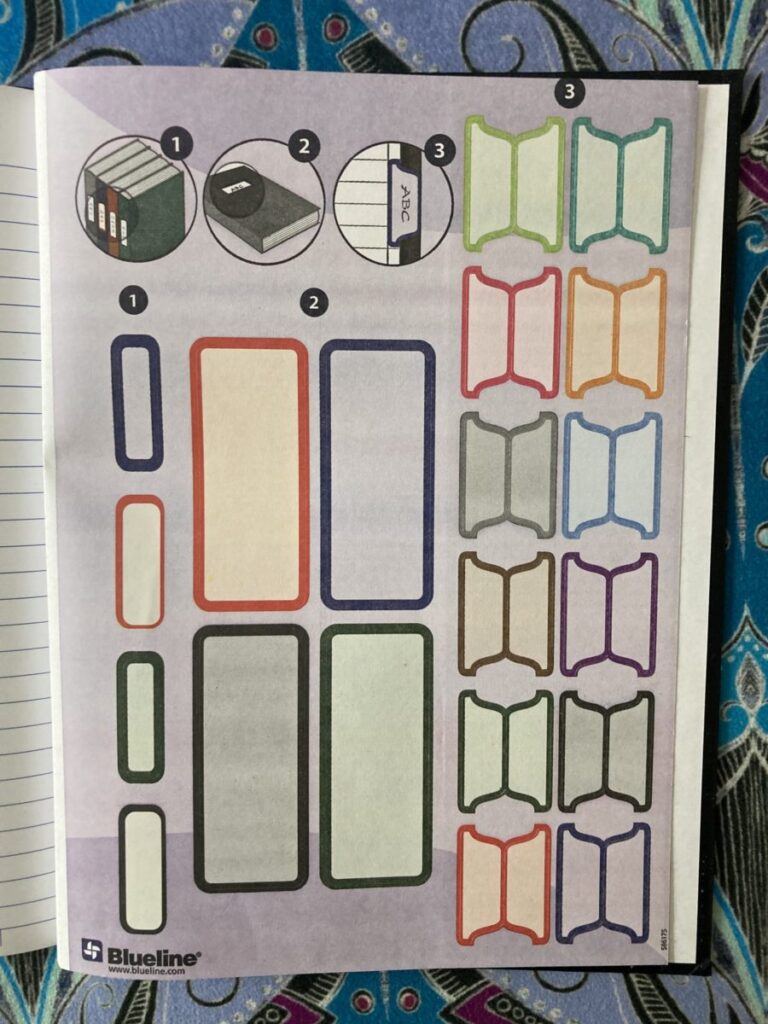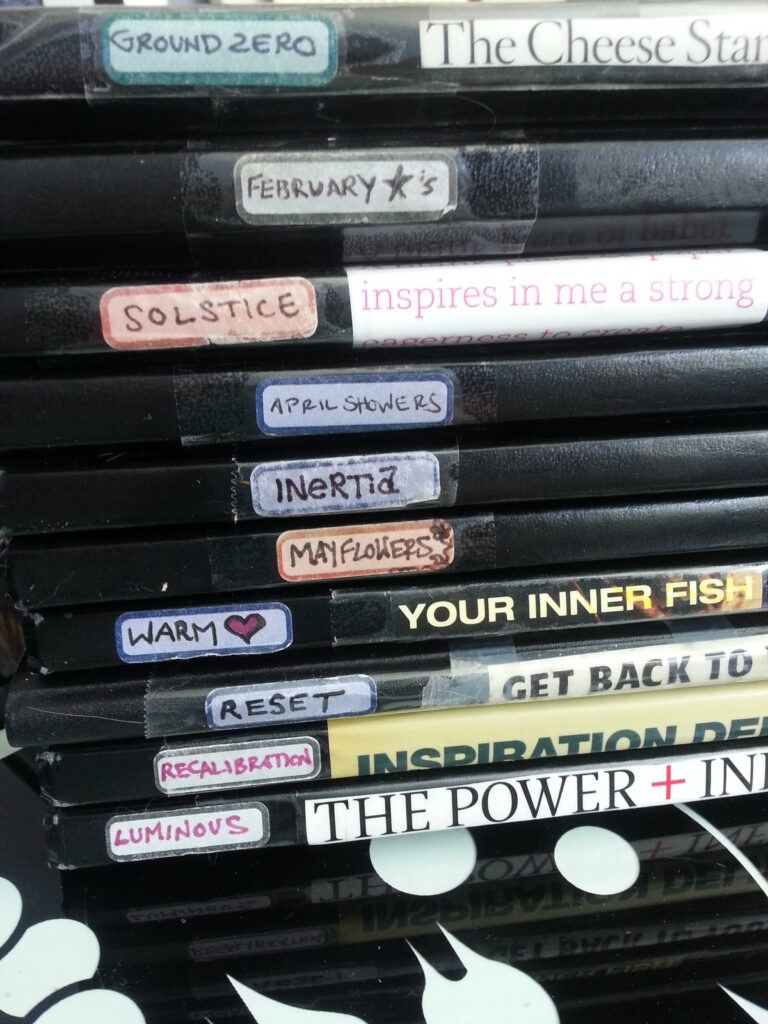 8. They look really awesome all lined up
Once you start accumulating multiple journals, you may find like me that you get satisfaction from seeing them piling up on the shelf. Seeing your journaling progress is motivating.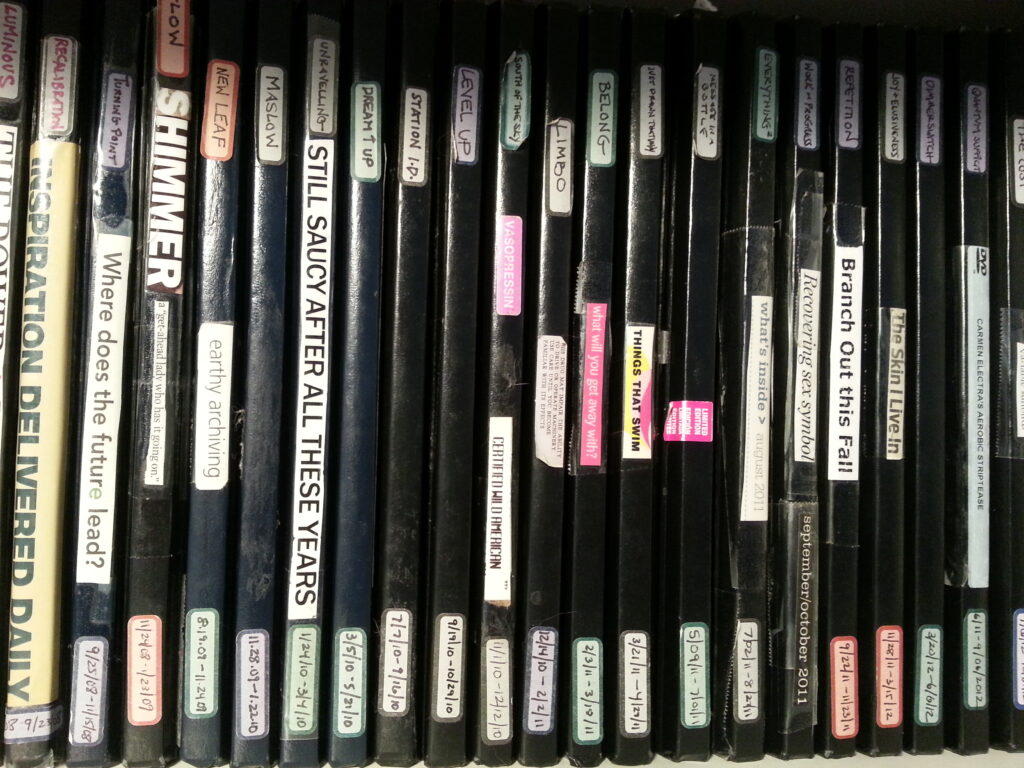 And it appeals to my anal-retention to see my long row of glossy, hardcover notebooks with color-coded spines on my shelf…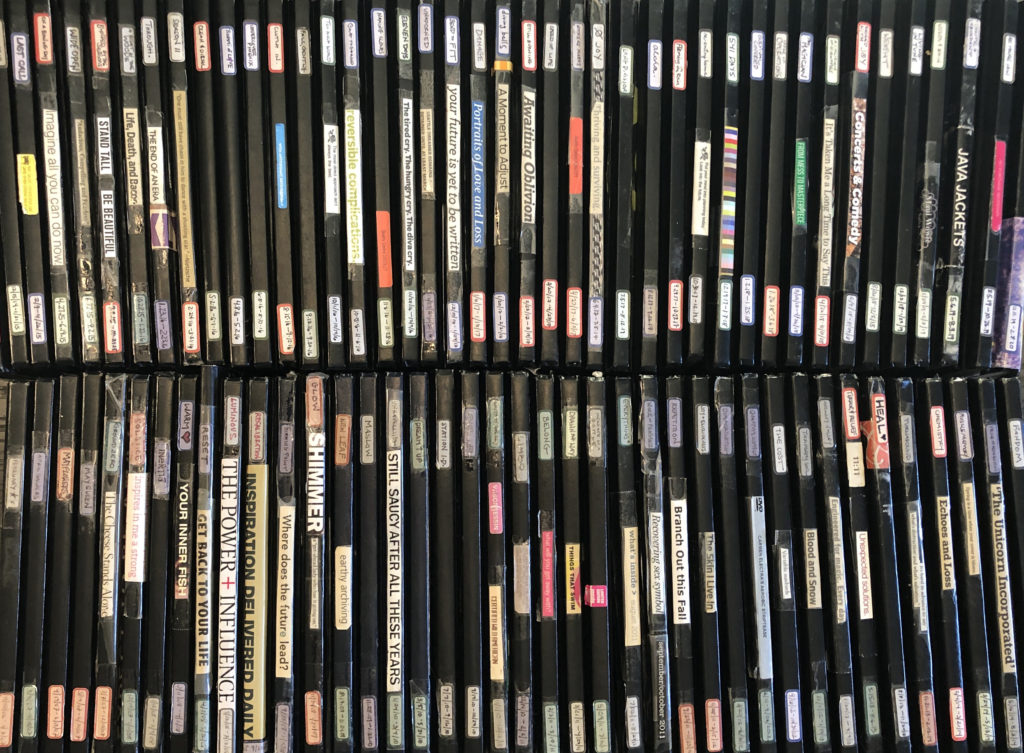 You can order these fantabulous Blueline Notebooks on Amazon.
Have a favorite type of notebook? Tell me about it in the comments so I can check it out!

Hi friends: I use affiliate links on my website, which means if you buy a product using my link, I receive a small percentage of the purchase price. This allows me to keep the site running so I can continue to provide you with quality content! Thanks for helping keep Journaling Saves alive.♥