It's new planner time!
I'm always excited when New Planner Time comes around. There's something so inspiring and gratifying about the blank pages of a new diary. Whether you use it for straight planning and appointment management or a deeper dive into your goals and dreams, a planner you like using is essential to the process.
Much like my journals, I use my planners as a diary and keep track of daily happenings for later reference. I tend toward 18-month diaries, which usually start in July/August, also known as an academic calendar. Since these planners need to stick with me for that long, it has to be high quality, archival and comfortable to keep handy all the time.
For awhile, I favored Moleskine 18 month planners, which are very high quality and functional. I also like the layout, with weekly calendar on one side and a full page for notes on the opposite page.
But then I found the Standard Issue Agenda series from Designworks Ink.

I love all their designs, from Pacific Northwest planners to rose gold pocket calendars. But I was drawn to the industrial aesthetic of the Standard Issue series. I used one of these for 2019 and 2020, and I just received my 2021 version so I wanted to share some pics before I start filling it up with the detritus of my brain.
I also have a few of the Designworks Ink Standard Issue Notebook No.3 that I love intensely and I'll do a post on those soon, so stay tuned!
Here are the features of the Designworks Ink Standard Issue Agenda:
High quality construction
The Standard Issue Agenda can take a beating – essential if you're going to carry it around for 18 months (or even 12). Some of the features that make this a durable diary:
Heavy duty hardcover – protects your essential details inside
Dual-spiral brass binding – doesn't flatten or come unbound
Thick paper – plans change and this diary can withstand rescheduling (I recommend using a high quality pencil!)
Smart layout
I used to create and print my own diaries because I couldn't find one that worked how I wanted to use it. But this planner has a smart layout that makes sense and is easy to use:
Weekly two-page spread with to do checklist and notes/diagrams area
Monthly tabbed spread with notes and to do checklist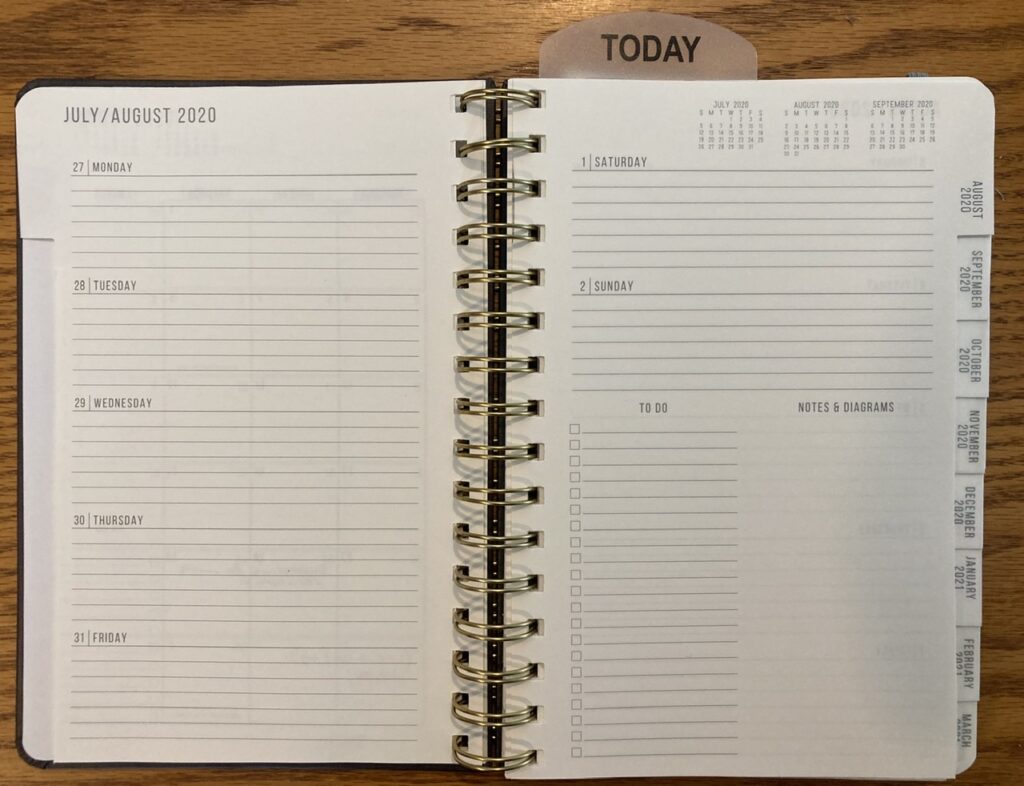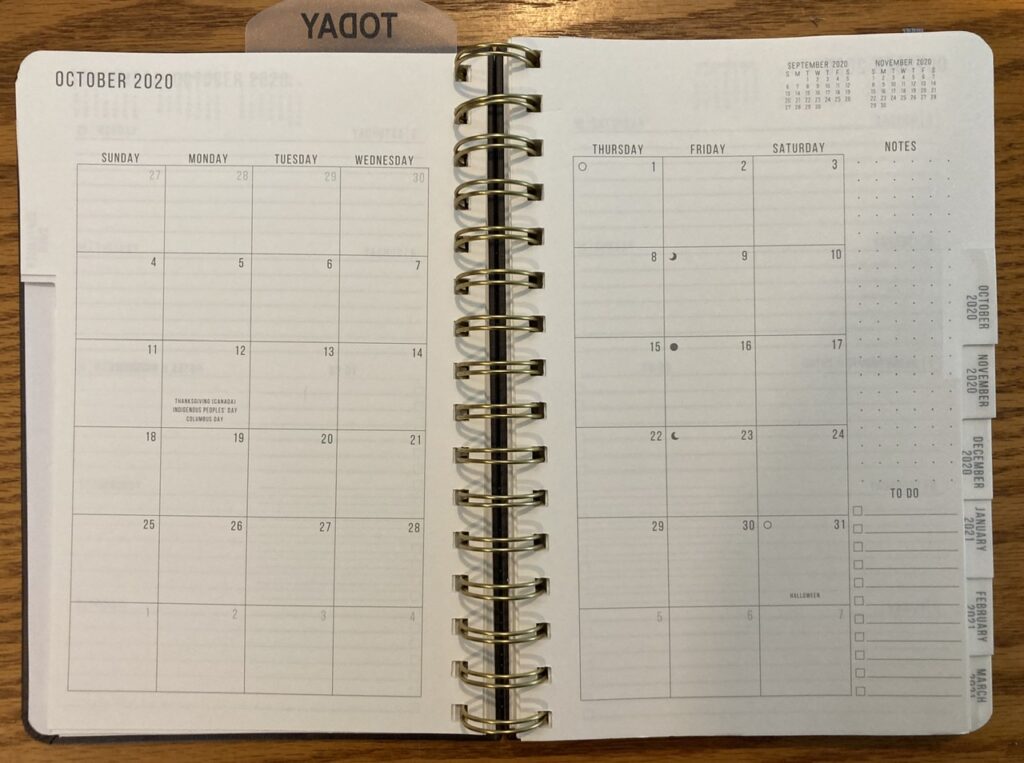 Handy features
The Standard Issue Agenda comes with a host of useful features, and some that are just fun. The Today bookmark is essential to keep your place in a thick planner like this. And if you're into Bullet Journaling, the planner is ready for action with a custom bullet key, bullet journal index, and a stencil template with various bullet shapes and sizes.
Today bookmark with custom bullet template
Custom bullet key inside front cover
6 blank pages at back for bullet journal index
Two-sided folder in front
Calendar labels
Elastic closure
Archival label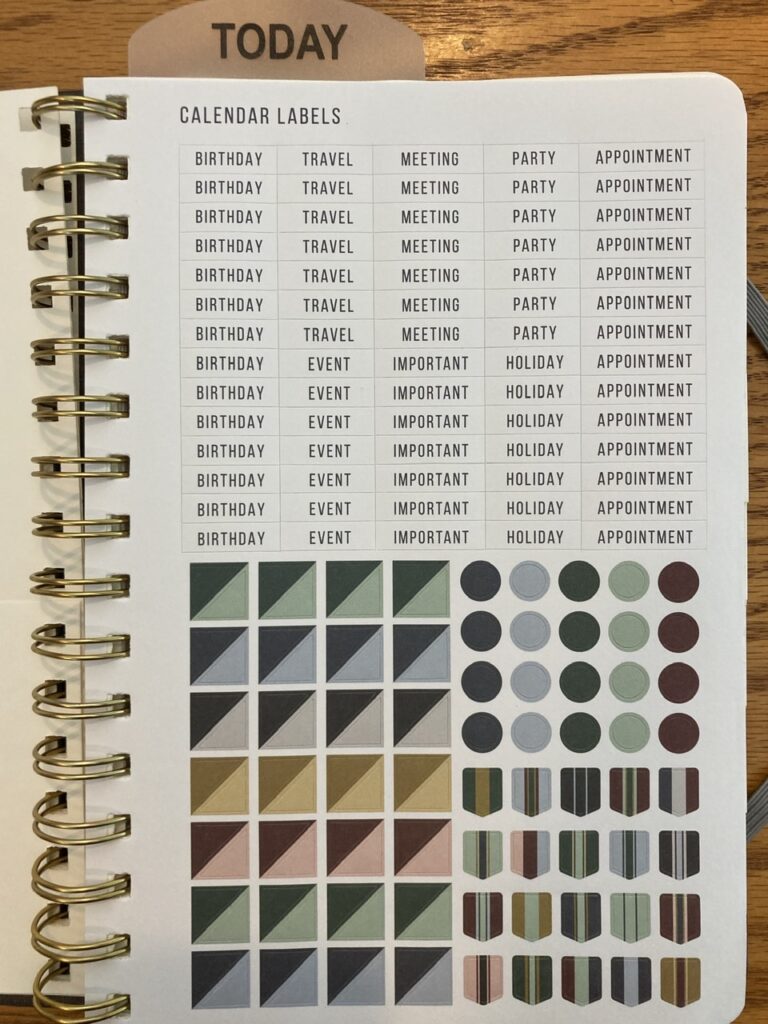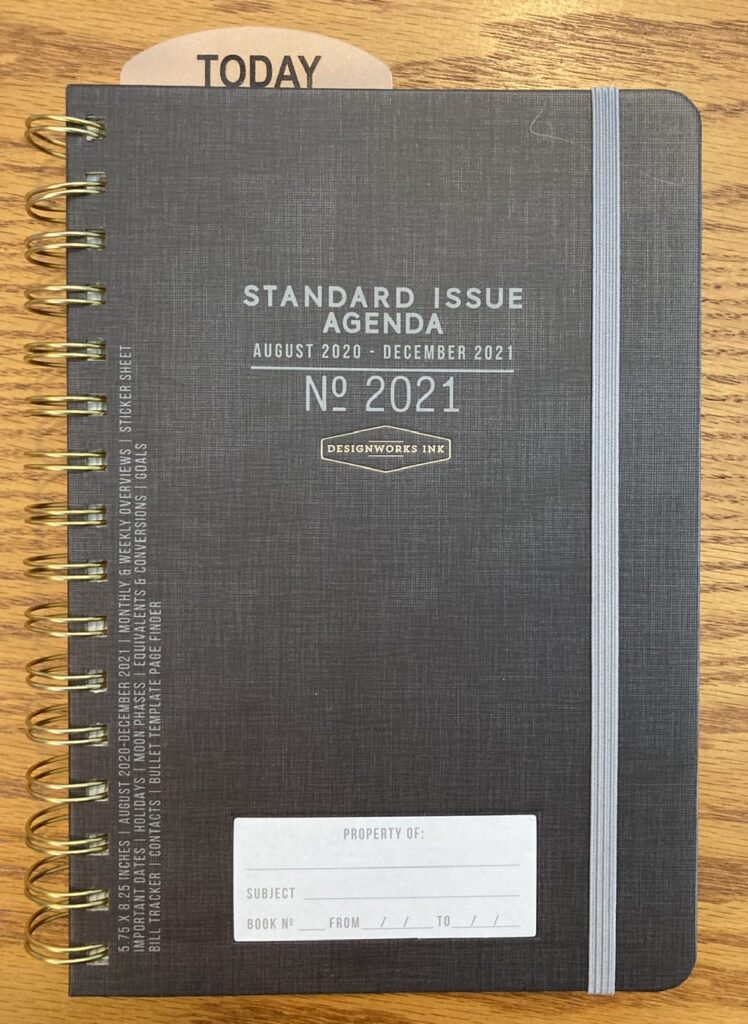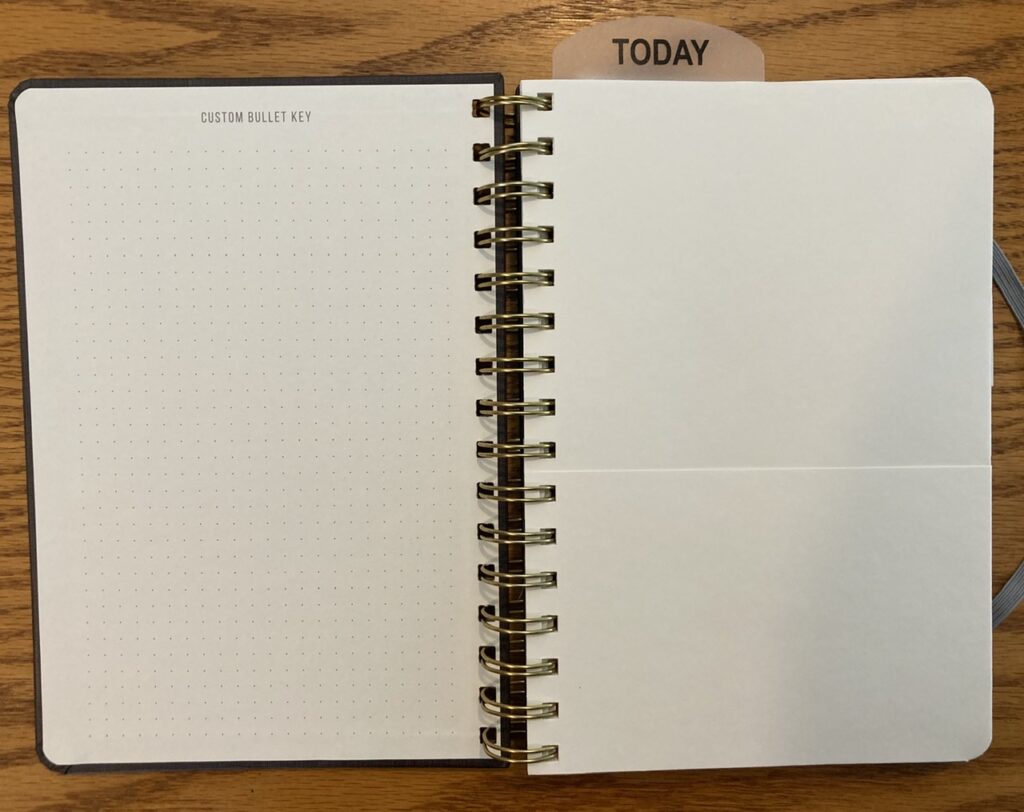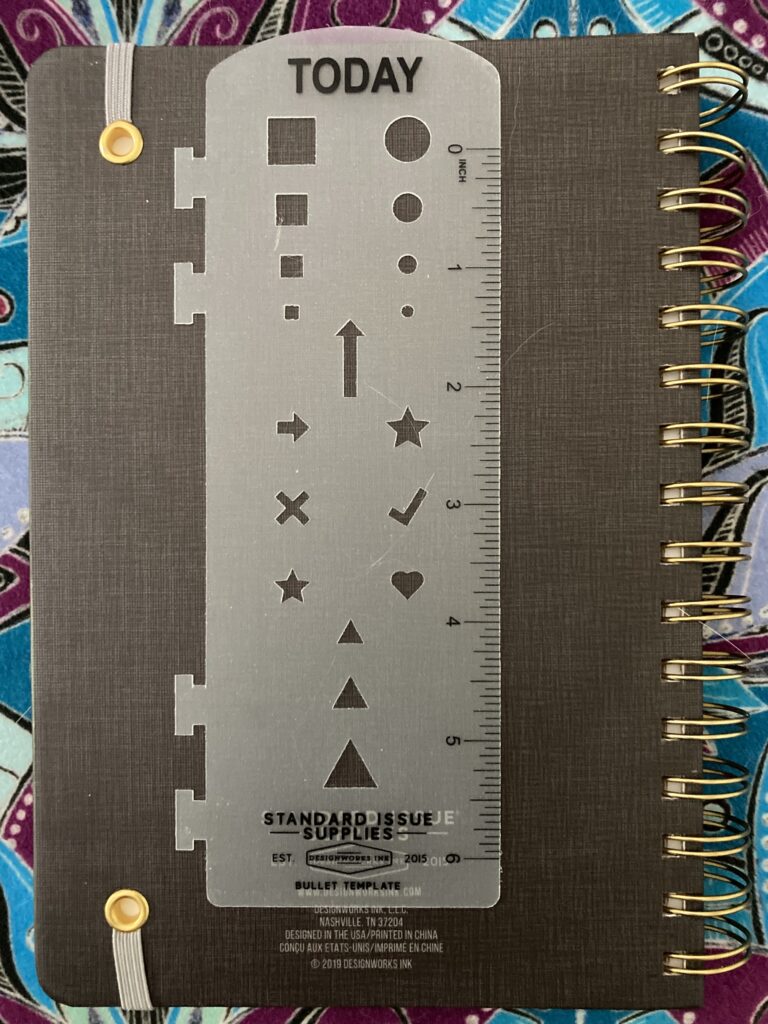 Whether you use your agenda as a diary or a straight planner, check out the Standard Issue Agenda on Amazon. If you give it a go, leave me a comment so I can hear your thoughts!

Hi friends: I use affiliate links on my website, which means if you buy a product using my link, I receive a small percentage of the purchase price. This allows me to keep the site running so I can continue to provide you with quality content! Thanks for helping keep Journaling Saves alive.♥